Unclaimed money/assets aren't a problem that only exists in India. It can be from bank deposits, government savings schemes, insurance, mutual funds, and other investments. It is a problem that affects all countries. However, most developed countries have found ways to deal with it fairly and equitably. India has only done half of the work. Financial regulators have gathered and managed unclaimed assets since 2000 (beginning with the ministry for corporate affairs (MCA)). It is not possible to track down the owners. The owners must undergo complicated and tedious procedures to get their money back.
All developed countries, like India, require that unclaimed public money be transferred to a government agency within a certain period. The primary goal, in most cases, is to "reunite unsold property with its rightful owner." However, none of the Indian regulators make an effort to find the correct owners or allow their heirs to search for and file valid claims easily. Instead, the money is put in investor/depositor education funds.
The only goal is to manage the pools and earn interest on ineffective financial literacy programs. It is instructive to look at the practices of other countries in dealing with unclaimed public money, and it shows why we should demand better from our government.
The US Way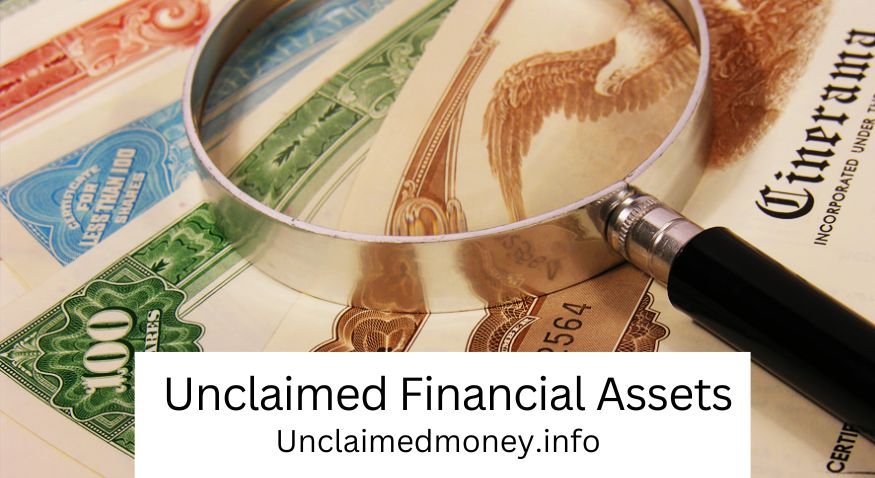 The US has multiple processes and systems to ensure that owners receive their money, despite a complicated federal structure with the law-making power of each state. There is no central database, but a government website for unclaimed money (https://www.usa.gov/unclaimed-money) provides links to several recognized organisations at the Federal and state level to help track a wide array of unclaimed assets.
The National Association of Unclaimed Property Administrators NAUPA is a group of 'unclaimed asset administrators' from all 50 US states. They offer free assistance to the public in searching for unclaimed assets. It also assists several countries in setting up claims processes.
NAUPA is involved in regulatory advocacy and works to pass laws ensuring unclaimed assets are returned to their owners. Unclaimed assets include:
Unclaimed tax returns and mining rights.

Safe deposit boxes.

Security deposit boxes.

Uncashed bank and traveler checks.
NAUPA, in turn, endorses MissingMoney.com (https://www.missingmoney.com/en/) an organization that started in 1999 to help state governments gather and track lost property such as uncashed paychecks, stocks and bonds, and safe deposit box contents. MissingMoney.com also handles claims verification and payment processes. Over the years, it has received several billion dollars in unclaimed funds.
The California government's website lets people search for, and claim lost assets like certificates of deposit, certified checks and drafts, dividends and interest payments, savings accounts, checking and checking accounts, certificates of deposits, certificates of deposit, and insurance policies. It does not include real estate. California's state controller can transfer unclaimed assets to it after a reasonable effort to reach out to owners. While the state allows investigators/heir finders to assist people in locating their assets and filing valid claims, they have strict rules regarding their fees and operations.
The UK System
In 2008, the United Kingdom passed the Dormant Bank and Building Society Accounts Act. This law created the "Dormant Accounts Scheme" as a voluntary effort supported by the government and led by industry. If the money is not claimed for 15 years or more, banks and building societies will transfer it to the dormant accounts scheme. The scheme can only be transferred cash, and any non-cash assets must first be converted into cash. It does provide that the owners can "always be eligible to recover the entire amount owed them" and that the transfer and reclaim process is tax-neutral.
Reclaim Funds Ltd manages the scheme in partnership with industry associations from banks and building societies. The system ensures that at most 40% of unclaimed money is kept for claims, and the remainder can be released to social and environmental causes throughout the UK through the National Lottery Community Fund. After the initial effort to help only banks and building societies was successful, it will now be able to handle a wider variety of unclaimed assets, including pension, insurance, and securities.
The Canadian System
Canada's bank deposits and negotiable instruments are subject to transfer to the Unclaimed Properties Office after they have remained inactive for a minimum of 10 years. The owners can not be reached during that period. After two, five, and nine years of inactivity, the law requires that the fund owners be notified by written notification. The Unclaimed Properties Office has held these funds for many decades. They can be claimed online using a simple, free, anonymous process. Financial institutions can also use this tool to report assets lost to the Unclaimed Properties Office.
India trails
India, however, has five entities that collect unclaimed assets: the four financial regulators, the senior citizen's welfare fund, and the four financial regulators. They have not made any legal effort to reach the actual owners, nor has there been an attempt to create a searchable database that allows existing owners to locate the funds and file claims. Only the Investor Education and Protect Fund (IEFP), has a website. However, the claims process remains complicated, leading to the proliferation of agents that offer high-fee claims services.
India's unclaimed assets are worth well over Rs82,000 crore. This is enough to justify a legal effort to reunite the rightful owners with their money. A Central regulation would be the best way to establish a comprehensive database of unclaimed assets with their owners.
This could include insurance, pensions and bank deposits, stocks, mutual funds, government savings schemes, and mutual funds. Standard operating procedures (SOPs), processes for filing and verifying claims online, and an easy way to resolve disputes or disputes without lengthy legal processes are required.
Regular readers of this column will recall that the Supreme Court of India (SC), issued notices to different regulators on 12 August 2022 in connection with public-interest litigation (No. 185/2022), that I had filed, thanks to the support and generosity of senior counsel Prashant Bhushan.
Justice S Abdul Nazeer, justice JK Maheshwari offered some hope with their notices to different ministries and financial regulators. These notices were returned in just eight weeks. Our main prayer to the apex court consisted of issuing a writ to ask the government and its ministers to create a central database and process that would allow people to claim money that is theirs.
A court order or government decision will be required to create a central database. But that's just the beginning. Creating an automated system that can file information, verify claims, notarise documentation, investigate conflicting claims for multiple heirs, and finally release funds in a timely manner will take many legislative amendments.
A central death registry can be a great way to speed up the process of contacting registered nominees and transferring funds online. The central authority who will manage this database should be able to simplify and incorporate complicated legal techniques such as the verification of succession/legal heir certificates or Wills.
Setting up a central authority for unclaimed assets takes a lot of work. There is, however, no shortage of money. Unclaimed public money, wasted on useless initiatives and overheads, could fund the best system.
Also Read: