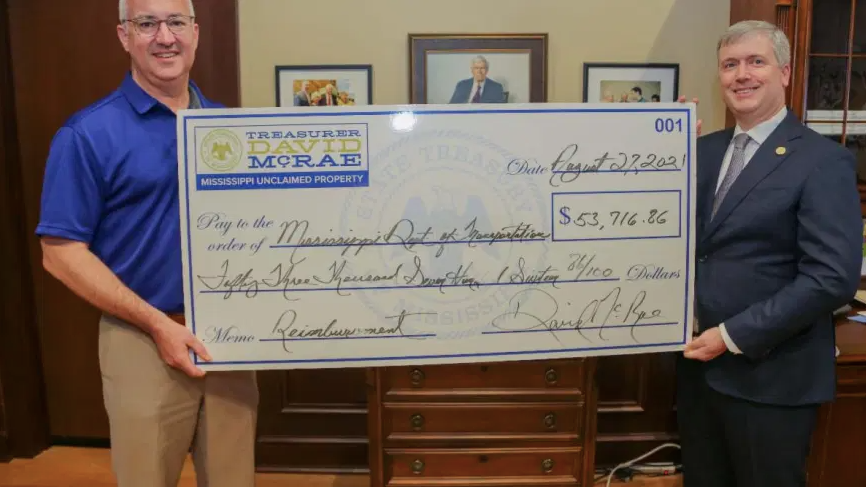 The Mississippi Department of Transportation has received a $50,000 refund, according to State Treasurer David McRae (MDOT). He handed MDOT Executive Director Brad White a check for unclaimed funds.
After remaining unclaimed for a long time, McRae said the cash owed to MDOT was given over to the State Treasurer's office by banks and other businesses.
"Taxpayers expected these dollars to be utilised to fix our roads and bridges, as well as to develop the state's infrastructure. "I am overjoyed to have discovered and returned these monies so that they can be used to better the way we live and work in Mississippi," he added.
The funding will be used for road and bridge projects around the state, according to officials.
Also Read: