If you are looking for unclaimed money, the department of treasury is a great resource to help you find it. There is a large variety of money waiting for you to claim and the process is easy. All you have to do is fill out a form and follow the instructions.
Unclaimed Money From the Department of Treasury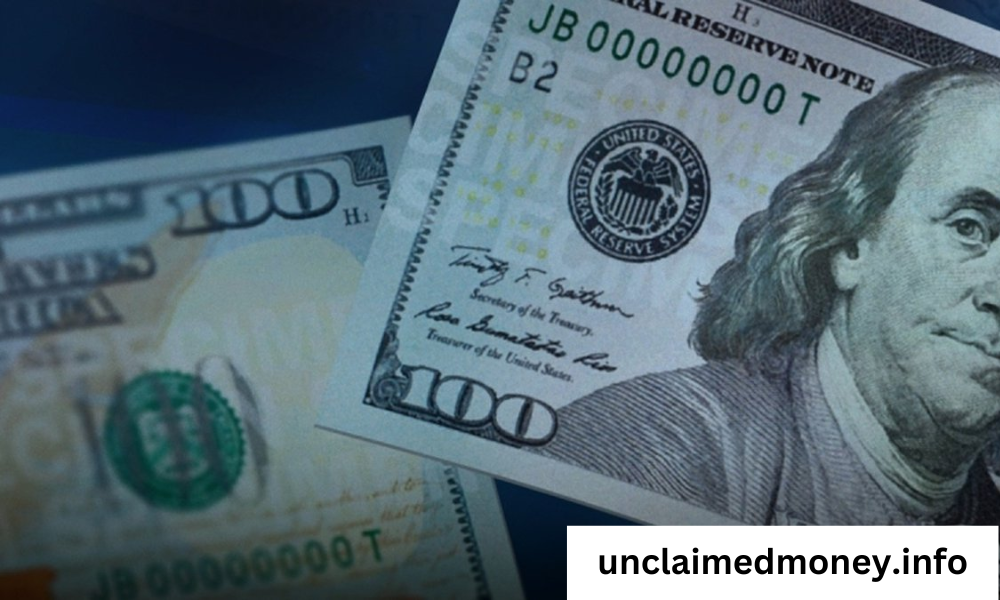 Washington
Washington state holds hundreds of millions of dollars in unclaimed money. The state treasurer's office attempts to find the owner of these funds. Interested persons can search the unclaimed money database free of charge.
Unclaimed property includes items such as stocks, business overpayments, and unclaimed wages. It can also include the contents of a safe deposit box. This property is typically reported to the owner's last known address, and once it is no longer claimed, it is considered unclaimed. Depending on the nature of the unclaimed money, there are different documents required to submit a claim.
To claim unclaimed property, the party entitled to the unclaimed money must file an Application for Payment of Unclaimed Funds. In addition, they must provide relevant proof of claim, such as letters, pay stubs, wills, bank documents, and other related documents. If the owner of the unclaimed property died, their next of kin may claim it on their behalf. Likewise, court-appointed estate administrators can claim the money for deceased individuals.
New York
If you live in New York, you can claim unclaimed money from the state. These funds include money orders, checks, security deposits, insurance benefits, and even the contents of safe deposit boxes. The Unclaimed Property Division safeguards these assets until the rightful owners are located.
The Office of the State Comptroller has a database of unclaimed money. You can search this website using a name or by last name. Selecting your results brings up a form where you can submit your claim. When you fill in the information, you must click "claim" to complete the process. It can take as little as two weeks for a claim to be processed.
If you are a New York resident, you may have unclaimed funds from financial accounts in other states. This happens because businesses and organizations report their lost money to the state's comptroller.
If you have a bank account, you can also search for unclaimed money. For example, if your account has a credit balance, you can claim it from the NYS Comptroller. However, you will need to provide supporting documentation. Typically, this includes proof of identification, a court order, or vital records.
Nebraska
When a person dies, their unclaimed property goes to Nebraska's State Treasurer. This state program is meant to help people reclaim their money and property.
The process to claim unclaimed property in Nebraska is simple. A claimant must complete a claim form and submit it to the state treasurer. Claimants must provide proof of identity and ownership. Some claims may take longer to process than others.
Currently, Nebraska has around $170 million in unclaimed property. Unclaimed property includes everything from wages and security deposits to stocks and gift certificates. However, it does not include motor vehicles or state taxes.
The State Treasurer's office has several procedures in place to make sure that unclaimed property is returned to its owners. The office is also responsible for investing state funds.
The website of the Nebraska State Treasurer makes it easy for Nebraskans to search for their unclaimed property. The site lists stock dividends, bank accounts, insurance benefits, and other unclaimed property.
Oregon
If you are an Oregon resident, you may be eligible to receive unclaimed money from the Oregon Department of Treasury. The Treasury has millions of dollars in unclaimed assets. However, the process to retrieve these funds can be quite time-consuming.
Unclaimed money is a term that refers to any type of financial asset, such as payroll checks, credit balances, and investment accounts. You can find out if you are entitled to unclaimed funds by using the state's unclaimed property database.
In order to claim your unclaimed funds, you must submit a claim form. This is a free service that the Treasury provides. Once you have submitted your claim, you will be contacted by the Treasury.
You can use the Oregon State Treasury's website to search for unclaimed money. To get started, enter your name and city or ZIP code. Additionally, you will be asked to provide your property ID.
When you enter your information, the Treasury will make a diligent effort to locate your property's owner. Once the claim is verified, you will receive a letter stating that you are expected to receive a payment. These checks will range in value from $50 to $10,000.
Also Read: