Unclaimed Money In Alaska: Did you know that Alaska has millions of dollars worth of unclaimed insurance money and money left behind by deceased relatives, waiting for their rightful owners? You might be eligible to claim some of Alaska's missing property, regardless of whether you're a snowbird or sourdough. Learn how to search to see if there's any money missing from your name.
What is Unclaimed Property?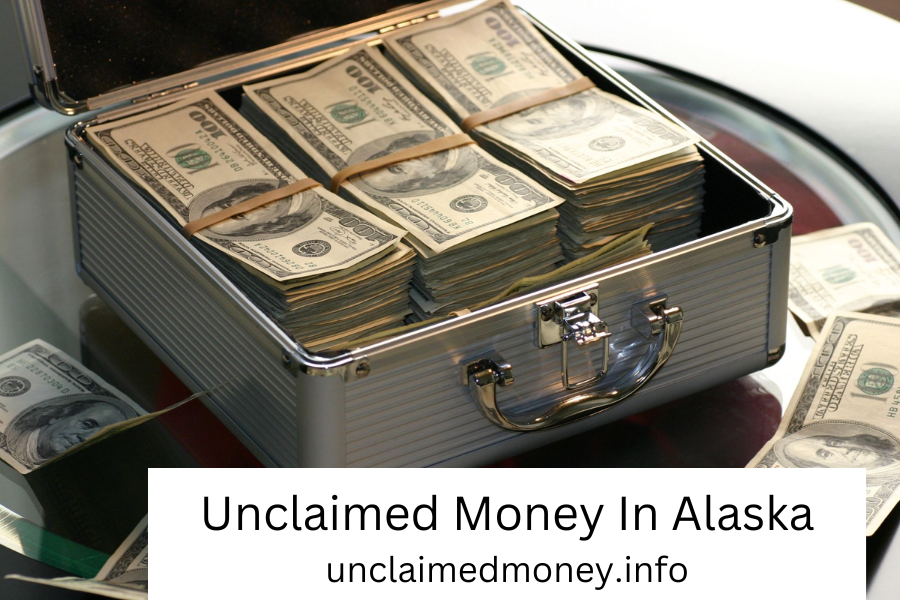 Any property that is not traceable to its rightful owner is considered unclaimed property. Banks and companies cannot reach the owner, so they leave the property unclaimed for a set period of time, called the dormancy period.
After that period, the government takes possession of the property. The assets are placed in the state treasuries until the owner files a claim. The U.S. has billions of dollars worth of lost property in its treasuries. Some of this property has been abandoned over the years.
Alaska Unclaimed Money
All unclaimed property in Alaska is held by the Alaska Department of Revenue, Treasury Division. While some people may expect to find $100 in unclaimed money, others might not know they have thousands of dollars.
What is Alaska's Lost Money?
The Alaska Department of Revenue handles different types of unclaimed property. The Treasury Division is responsible for losing money during the dormancy period.
This does not apply to all property types. These are some examples of properties with different dormancy periods.
| | |
| --- | --- |
| Type of Property | Dormancy Period |
| Gift Certificates | 3 years |
| Dividends | 3 years |
| Credit Memos | 3 years |
| Utility Refunds and Deposits | 1 year |
| Life Insurance Money | 2 years |
| Certificates of Deposit | 5 years |
| Safe Deposit Boxes | 1 year |
| Savings | 5 years |
| Securities | 5 years |
| Non-Bank Money Orders | 7 years |
You should be aware that land, motor vehicles, real estate, and other assets cannot be lost.
Why does the property go missing?
Most property is unclaimed because the owners don't remember it or aren't aware. Here are some reasons money can be lost.
If personal information changes, such as those involving an address or phone number change, are not reported to their bank, the bank will not be able to contact them.

Banks cease to exist, and clients aren't able to collect money from their accounts.

Many people don't know where to look for their assets.

Beneficiaries often forget about their life insurance policies.

Potential inheritors don't know that a relative died, leaving them money.

People move around and forget about their bank accounts.
How to Search for Alaskan Unclaimed Money by Yourself
MissingMoney.com is the most popular website used by Alaskans to find unclaimed property. This service has the advantage that you don't need to search for a property by Social Security number. These steps can be used if you are looking for unclaimed Alaskan funds.
Visit the Alaska Missing Money page

Enter your name, or the name of your business

Please provide your middle name and address

Click on Search
You can claim any property that you have found under your name. To do this, you will need the following:
Click on the Property Number of the asset that you are interested in.

Complete the form – provide information such as your relationship with the property, full name, contact information and date of birth.

Verify that you have completed all fields.

Click here to Claim a Review
The Department of Revenue will respond to you after you have filled out the form. It may take several days before you get a reply. For them to get in touch, you must provide accurate and current information.
If you are the heir to the property, they may ask you for additional documentation, such as the death certificate. You have 90 days to provide any other documents they require.
There are other ways to search for Alaska's lost property.
These websites can help you find out more about your unclaimed funds.
National Association of Unclaimed Property Administrators

Federal Deposit Insurance Corporation (FDIC).

Pension Benefit Guaranty Corp (PBGC).

Locator for Unclaimed Funds in the U.S. Courts
There are many reasons why people don't claim their Alaskan money.
Unclaimed money in the Alaska Department of Revenue is something most people don't know about. Some people forget about money and don't search for it.
People may not realize they have the right to some money they do not want, but they avoid claiming it because they think it is too complicated and difficult.
UnclaimedMeoney – Instantly Find Alaska's Unclaimed Money
It can be stressful and time-consuming to search for lost property yourself. UnclaimedMoney will save you time and prevent you from spending hours looking through different websites and filling out claims forms.
UnclaimedMoney, an award-winning app that helps you locate unclaimed funds in minutes, is a winner. You only need to:
Select the Missing Money option

Please give us your personal information

Your middle name and addresses from the past should be added
We will search various state and federal databases for you. You can use the Claim My Property feature to claim unclaimed property if the results prove that you are the rightful owner. We will file a claim on your behalf for the property so that you don't have to deal avec bureaucratic red tape.
Recommended To Read: