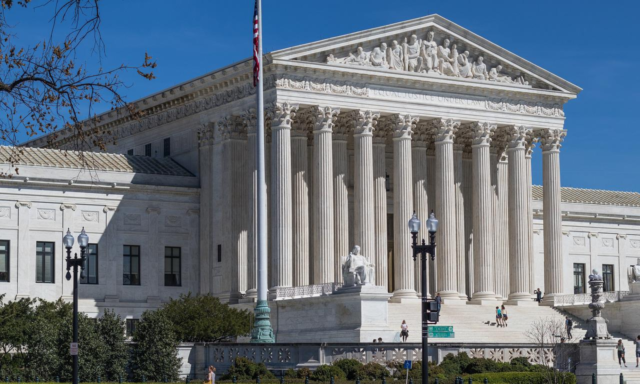 Against Delaware in Unclaimed Funds Case: On Feb. 28, the Supreme Court sided with 30 states who challenged Delaware's practice of seizing unclaimed funds from customers of payments giant MoneyGram, ruling that any funds left over from abandoned money orders can be taken by the jurisdiction in which they were purchased.
MoneyGram was formed in Delaware, which meant it had the right to the funds left behind from unclaimed financial instruments issued by the company. Delaware is well known as a hub for financial services companies with business-friendly courts – making it an ideal location to incorporate many of America's largest businesses.
Delaware, one of several states without a retail sales tax, relies heavily on unclaimed assets to finance its budgetary needs. According to reports, unclaimed property accounted for $448 million of the state government's $5.4 billion revenue in 2021.
Pennsylvania and other states sued to stop Delaware from taking money in violation of the Disposition of Abandoned Money Orders and Traveler's Checks Act of 1974 (aka Federal Disposition Act or FDA) that prohibited taking funds out of state.
Justice Ketanji Brown Jackson, appointed last year by Biden, recently published her first majority opinion as a member of the court. Her vote was unanimous.
Under the ancient legal principle of "escheatment," a state may take custody of property that has been declared abandoned. While states generally have the right to take custody of abandoned items within their borders, Jackson wrote that under the Federal Disposition Act most often favors claims from the location where a money order was purchased.
Jackson noted that Delaware claimed it had taken $250 million between 2002 and 2017 under escheatment rules, yet had the FDA statute been followed, it would only have been entitled to keep about $1 million of that total.
Delaware had insisted that the financial instruments at issue, known as "official checks," weren't money orders since they had been sold under different names.
Judge Pierre Leval of the U.S. Court of Appeals for the 2nd Circuit was initially in agreement with both states but eventually changed his mind and accepted Delaware's view that these instruments were "third-party bank checks" rather than money orders.
Jackson disagreed with Leval, asserting that these instruments were similar to money orders in that they allowed for the payment of a pre-paid sum to an individual.
"The real issue here is which differences and similarities matter," wrote the justice. "Delaware's differences do not pertain to either the statutory text or ordinary meaning of a money order, nor do they otherwise undermine [the court's] analysis of similarity," she concluded.
Due to the fact that individual states lack jurisdiction over one another, state courts cannot hear cases involving another state. Therefore, the U.S. Constitution allows the Supreme Court to adjudicate on disputes between states. In 2016, this court agreed to exercise its "original jurisdiction," taking up the case of California vs. Connecticut in 2016.
The attorney general of Arkansas, one of the states challenging Delaware's decision, applauded it.
"This is a significant victory for Arkansas and our coalition of states," Republican Tim Griffin declared in an April 28 statement to The Epoch Times.
"For over a decade, Delaware has unlawfully claimed millions of dollars that should belong to us. Today I'm thrilled that a unanimous Supreme Court ruling has put those funds back where they belong – with pride! As president of this bipartisan coalition, I'm immensely proud."
At press time, The Epoch Times reached out to Delaware's counsel of record but had yet to receive a response.
Brenda Mayrack, director of Delaware's Office of Unclaimed Property, told The Philadelphia Inquirer her office was "disappointed in the ruling."
Calculating how much the state may have to pay requires data from multiple sources and "may be complex and take some time," she noted.
This case is Delaware vs Pennsylvania, court file 22O145.
Also Read: